Facility
Our state-of-the-art 50,000 square foot facility is equipped with 2 loading docks, temperature controlled assembly area, gantry crane, raw material and finished product storage areas. The facility also includes administrative, sales, and engineering office space and has access to high speed internet in order to download large complex project drawings.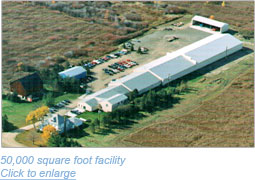 If you are interested in developing a business relationship with Witco please contact us and schedule a visit to our facility. We would love to show you what Witco can do for you.
Witco is located in Avoca, MI, which is approximately 1 hour north of Detroit.